YOU HAVE NOT LIVED until you've made this.
Arroz con Gandules is a Puerto Rican dish that means "Rice with Pigeon Peas"
It's AMAZING. So, I've decided to give you all my old time recipe that was given to me by my best good friend. Her mom is 100% Puerto Rican and this is her recipe, it's BOMBO. :D
(This is a double portion *or triple* so this will last your family a week! Seriously, we make ALOT of it and it always goes quick lol)
Ingredients:
4 cups of long grain white rice
1 Jar Sofrito (jarred or make your own by dicing onion, bell pepper (any kind), garlic, cilantro and tomato)
*Yes, you do not want to skip this even though you are adding extra onions, cilantro, garlic and tomato, trust me!*
4 lbs. of shredded ham, chicken or sausage (we prefer chicken it tastes so good in this)
2 tablespoons spanish olives (Optional)
1 large spanish onion
2 bunches of cilantro chopped finely (leaves only no stems they are bitter)
3 teaspoons of minced garlic
3 cans green or dry pigeon peans, drained
2 envelopes sazon with annato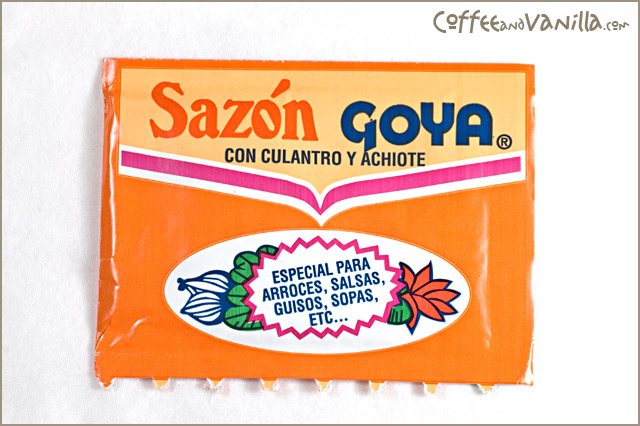 1 teaspoon ground oregano
1 teaspoon ground cumin
2 cans of diced tomatoes (drained)
4 cubes of chicken boullion
1 teaspoon salt
3 teaspoons pepper (I also add chili powder but you don't have to) I likes spicy :D
Directions:
Take a hot pan and put some olive oil in it to cook up your chicken, ham or sausage. Remove from pan.
Add your diced tomatoes (drained) onion and garlic. (Cook garlic first, then onion *carmelize*)
Then add back your meat to incorporate everything together. When done take that off the heat and set off to the side. (I usually do this while I'm waiting for the water for the rice to boil)
WASH RICE BEFORE COOKING! (I don't know what it is about the hispanics washing their rice first but I don't raise questions lol.)
Add about 2 tablespoons of virgin olive oil to water before putting in rice (this helps it not stick together) DO NOT USE BUTTER. it will ruin it and it will taste BAD! lol. (I swear this is how her mom wrote it I can't make this up lol)
Bring water to a rapid boil (per rice cooking regular instructions)
add rice and cook per rice package instructions, also add sazon, chicken boullion, all spices, sofrito and chopped cilantro.
Bring rice to second boil, quickly add all the other ingredients in your pan that you cooked earlier and drop the flame to low setting on your rice. DRAIN the cans of pigeon peas and put them in LAST.
Cook for 30 minutes.
(this is the type of thing where you have to taste test, ALOT. You are mainly checking for tenderness in the rice and peas. If it turns out that you didn't add enough water, (this happens occasionally) add more, 1 to 2 cups and continue to let it cook.)
Enjoy!
This goes very good with some skirt steak (shown above lol)
It's tons of work but damn man, so worth it in the end!