I used 10 lbs. of chicken breasts (we still have leftovers and I made this on Wednesday)
If you have a budget and like leftovers, use 10 lbs. of chicken breast.
Other ingredients for tacos:
Sazon Goya (2 packets)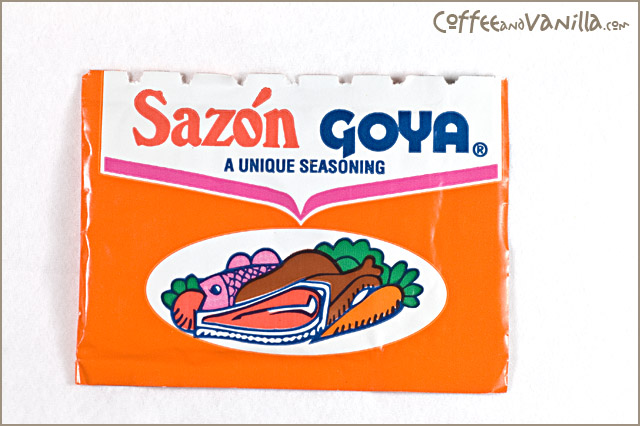 Taco Seasoning (2 packets + 2 cups of hot water)*one when first cooking and one after you've shredded chicken*
1 32 oz. container of low sodium chicken broth
Lawry's Season Salt (2 tsp's)
2 red onions chopped finely
1 bunch of cilantro
2 jars of green chile salsa verde
Ok mix together one cup of hot water and sazon packet with 1 packet of taco seasoning
Set aside
Season your chicken with Lawry's season salt and pepper (optional *if you want to add pepper, add 2 tsp*)
Place chicken broth in crock pot and add half of the sazon/taco mix liquid to crock also
Place chicken in crock pot
Place remaining liquid on top
(We have an 8 qt crock pot and it leaked, I had to spill some of the liquid out. This recipe is ideal for 12 qt crock pots)
Use your judgement.
Set on low for 6 hours or so
On the 6th hour remove chicken and shred it so it's like shoestring like
Open up other sazon packet and taco mix packet with 1 cup of hot water and mix til dissolved.
Use 1 to 1 1/2 jars of the salsa verde (green chile salsa) (I only used about 1 and a half cuz it's got a kick. if you like some heat use both)
Add cilantro, onion, taco mixture and salsa to chicken and mix in a big bowl until thoroughly covered well and place back into crock pot for one more hour on low setting.
Cilantro and Lime Rice:
2 bunches of Cilantro
12 limes (or one bottle of lime juice)
4 cups of long grain rice (usually 4 cups of long grain calls for 8 cups of water 2 cups of water per cup of rice)
4 tbsp of olive oil
4 chicken bullion cubes
chop cilantro finely and place aside
squeeze limes for juice or use bottle you want about 200 ml.
Prepare rice as directed on the package + 4 tbsp of olive oil (vegetable oil is gross I never cook with it)
place bullion cubes in while waiting for water to boil
once boiling place rice in pot along with cilantro
Cook as directed.
God this is so yummy.
~Enjoy~
P.S. when avocados go back on sale, I am so making guac to go with this! lol (avocados are like a dollar a piece here totally out of my budget but loveeee guac, or even sliced avocado on top)